TaubmanSucks.com
WillowBendSucks.com
WillowBendMallSucks.com
ShopsAtWillowBendSucks.com
TheShopsAtWillowBendSucks.com
GiffordKrassGrohSprinkleSucks.com


[ Home Page | Condensed Version | The Movie | News | Blogs | Feedback / Mail List ]

Act 88: Taubman Moves for Summary Judgment (Copyright)
Although they've refused to provide us with any meaningful material in response to our discovery requests on the copyright issue, Taubman is moving for summary judgment just the same. Follow this link to view the motion they sent us on June 27, 2002.
View the Motion (in a separate window)

Next: The Discovery Issue Is Referred
[ Home Page | Condensed Version | The Movie | News | Blogs | Feedback / Mail List ]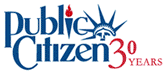 ©2002 Hank Mishkoff
All rights reserved.