TaubmanSucks.com
WillowBendSucks.com
WillowBendMallSucks.com
ShopsAtWillowBendSucks.com
TheShopsAtWillowBendSucks.com
GiffordKrassGrohSprinkleSucks.com


[ Home Page | Full Version | Condensed Version | The Movie | The Book | News | Blogs ]

Feedback
December 8, 2006
Subject: Taubman sucks
Just loved it. What an epic. Your name is worthy of being turned into a verb form. To get mishkoffed, ie, to deliberately to put one's hand in a blender in a figurative sense, and proceed, not taking heed of the future consequences.
Do write a book, I'll buy it. Congrats.
[ Home Page | Full Version | Condensed Version | The Movie | The Book | News | Blogs ]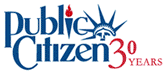 ©2006 Hank Mishkoff
All rights reserved.