TaubmanSucks.com
WillowBendSucks.com
WillowBendMallSucks.com
ShopsAtWillowBendSucks.com
TheShopsAtWillowBendSucks.com
GiffordKrassGrohSprinkleSucks.com


[ Home Page | Full Version | Condensed Version | The Movie | The Book | News | Blogs ]

Feedback
June 29, 2007
Subject: Hank
I'm glad you stood your ground, and at the same time it strengthens my claim that, in a self-policing environment (such as the law and its lawyers), lawyers do really look out for their own.
This just proves that it's best to take bad lawyers and expose their misconduct on the web. I feel that perpetual public shame outweighs a $250 fine or a week (paid) off from the firm.
[ Home Page | Full Version | Condensed Version | The Movie | The Book | News | Blogs ]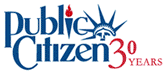 ©2007 Hank Mishkoff
All rights reserved.