TaubmanSucks.com
WillowBendSucks.com
WillowBendMallSucks.com
ShopsAtWillowBendSucks.com
TheShopsAtWillowBendSucks.com
GiffordKrassGrohSprinkleSucks.com


[ Home Page | Full Version | Condensed Version | The Movie | News | Blogs ]

Feedback
August 30, 2007
Subject: Wow
Congratulations!! I am very happy that you won the appeal, and I am even happier that you documented practically everything about your journey so that I could read about. I had a blast.
[ Home Page | Full Version | Condensed Version | The Movie | News | Blogs ]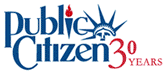 ©2007 Hank Mishkoff
All rights reserved.