TaubmanSucks.com
WillowBendSucks.com
WillowBendMallSucks.com
ShopsAtWillowBendSucks.com
TheShopsAtWillowBendSucks.com
GiffordKrassGrohSprinkleSucks.com


[ Home Page | Full Version | Condensed Version | The Movie | The Book | News | Blogs ]

Feedback
October 20, 2001
Subject: That sucks dude.
Well, I've just read through your website detailing your fight against a screwed up company along with their aggressive lawyers.
It looks like you're holding your own, good luck.
BTW, I'm a notary public, if you need any documents notarized, let me know - I'll do it for free for you.
[ Home Page | Full Version | Condensed Version | The Movie | The Book | News | Blogs ]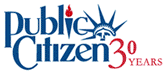 ©2001 Hank Mishkoff
All rights reserved.