TaubmanSucks.com
WillowBendSucks.com
WillowBendMallSucks.com
ShopsAtWillowBendSucks.com
TheShopsAtWillowBendSucks.com
GiffordKrassGrohSprinkleSucks.com


[ Home Page | Full Version | Condensed Version | The Movie | News | Blogs ]

Feedback
October 10, 2008
Subject: The Case
Thank you for posting this case online and I especially admire your persistence. It is truly heartwarming to see that someone cares so deeply about our country and the system that sets us apart from the rest of the world.
It really points out how abusive power can result in a mind-numbing process that takes a life of its own and steamrolls an individual.
Thanks for sharing.
[ Home Page | Full Version | Condensed Version | The Movie | News | Blogs ]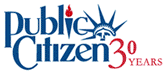 ©2008 Hank Mishkoff
All rights reserved.