TaubmanSucks.com
WillowBendSucks.com
WillowBendMallSucks.com
ShopsAtWillowBendSucks.com
TheShopsAtWillowBendSucks.com
GiffordKrassGrohSprinkleSucks.com


[ Home Page | Full Version | Condensed Version | The Movie | The Book | News | Blogs ]

Feedback
July 27, 2002
Subject: Taubman Sucks!!!!!!!!!!!!
I started reading your novel about the case at hand and could not stop. It somehow amazes me at the tricks and games that these lawyers like to play, at the cost of both parties. I was glad to hear you did not back down to some fancy ink, but stood your ground and did what was right. Have you thought about all of the little people that have backed down from attorneys, scared of a lawsuit? That thought kept running through my head as I read on. Well, anyway, don't let anyone tell you what your doing is wrong or not American.
[ Home Page | Full Version | Condensed Version | The Movie | The Book | News | Blogs ]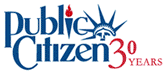 ©2002 Hank Mishkoff
All rights reserved.