TaubmanSucks.com
WillowBendSucks.com
WillowBendMallSucks.com
ShopsAtWillowBendSucks.com
TheShopsAtWillowBendSucks.com
GiffordKrassGrohSprinkleSucks.com


[ Home Page | Full Version | Condensed Version | The Movie | The Book | News | Blogs ]

Feedback
August 15, 2002
Subject: Re: TaubmanSucks update 08/15/02
I can't believe this BS has been going on for a year.
Anything I can do to help?
I still find the case fascinating. I also refer you to the plight of Evan Brown (http://www.unixguru.com/) for another Pro Se defendant against a corporation. I referred Evan to you.
Feel free to publish any of my mail on the site.
[ Home Page | Full Version | Condensed Version | The Movie | The Book | News | Blogs ]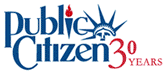 ©2002 Hank Mishkoff
All rights reserved.