TaubmanSucks.com
WillowBendSucks.com
WillowBendMallSucks.com
ShopsAtWillowBendSucks.com
TheShopsAtWillowBendSucks.com
GiffordKrassGrohSprinkleSucks.com


[ Home Page | Full Version | Condensed Version | The Movie | News | Blogs ]

Feedback
November 19, 2002
Subject: I-Domain Digest, Issue 183
This is the first I have heard of your saga, but I feel like I know you now....!
I'm considering a small commercial service site that is somewhat like your mall site, so the information is priceless to me...
You have no idea how valuable what you are providing is. Thanks for fighting this kind of crap for all of us. I really admire what you are doing and the manner in which you are doing it.
[ Home Page | Full Version | Condensed Version | The Movie | News | Blogs ]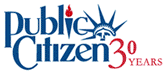 ©2002 Hank Mishkoff
All rights reserved.