TaubmanSucks.com
WillowBendSucks.com
WillowBendMallSucks.com
ShopsAtWillowBendSucks.com
TheShopsAtWillowBendSucks.com
GiffordKrassGrohSprinkleSucks.com


[ Home Page | Full Version | Condensed Version | The Movie | News | Blogs ]

Feedback
January 16, 2003
Subject: Very Engaging Material
I have really enjoyed reading through your 110 Act play "Taubmansucks.com" (nearly every word of every motion, brief, transcript and ruling). For all of us who have become entangled in spurious lawsuits at some point in our business careers, your story is a bittersweet Deja Vu. If only corporate lawyers were taught that "most things are resolvable in discussion between reasonable people"... then pigs could fly.
Bravo for you - your case would make a great documentary for aspiring lawyers. Teach them first about the folly of arrogance, then teach them the merit of humility, and only then teach them the points of law.
[ Home Page | Full Version | Condensed Version | The Movie | News | Blogs ]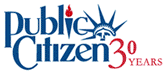 ©2003 Hank Mishkoff
All rights reserved.