TaubmanSucks.com
WillowBendSucks.com
WillowBendMallSucks.com
ShopsAtWillowBendSucks.com
TheShopsAtWillowBendSucks.com
GiffordKrassGrohSprinkleSucks.com


[ Home Page | Condensed Version | The Movie | News | Blogs | Feedback / Mail List ]

Act 123: Doug Responds to My Reconsideration Request
Now that I had actually submitted a request for the Michigan Attorney Grievance Commission to reconsider their dismissal of my complaint against Doug Sprinkle, the Commission seems to have decided that they needed to at least go through the motions of appearing to consider my request before they rejected it again. So they notified Doug of my request – and on December 9, 2003, he submitted this response.
Display PDF Document in New Window
Download Free PDF Viewer

Next: I Reply to Doug's Response
[ Home Page | Condensed Version | The Movie | News | Blogs | Feedback / Mail List ]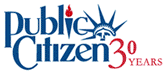 ©2007 Hank Mishkoff
All rights reserved.